FASHION FOR SATURDAY NIGHT (Another Night out)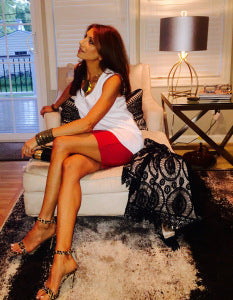 My closet is full of things but not every day I have the chance to get on my high heels and cute little outfits to go out. Being a mom, wife, a Zumba and Barre instructor makes it harder. Mostly every day I am wearing exercise clothes and I don't have the chance to get all done up all the time. It's a lot of work!!
When there is a babysitter... I go, "its show time folks!!"" LOL! I JUST ENJOY digging into my closet. I love to combine styles, accessories and always have an accent piece that will pop.
Share this